GO HEELS!
Show your team pride and school passion with your very own UNC affinity email address!
It's just a better email!
Get your personalized UNC email. It's simple, works just like call forwarding
It's the last email you will ever need!
Your new email will appear in your existing inbox and can transfer to any provider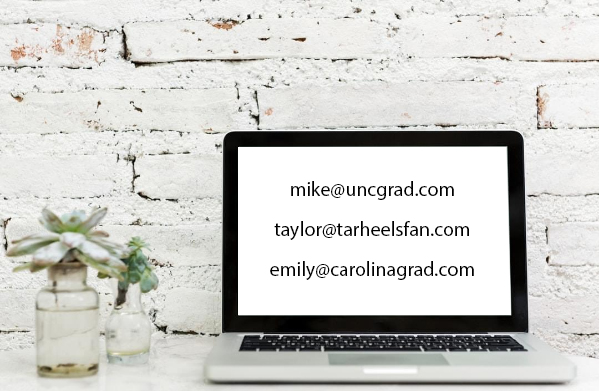 Head to Gradmail.com and enter the code UNCLAX
For a limited time only, get your membership for FREE!
Click To Setup
GradMail will make a donation to UNC each time this code is used
towards your school as part of our 'Give Back' program!